Sorry we do not deliver to your current location.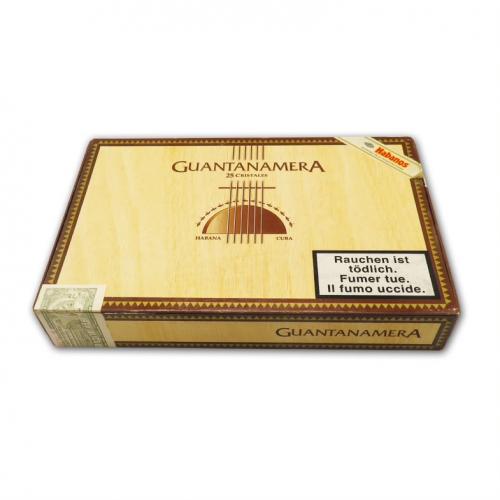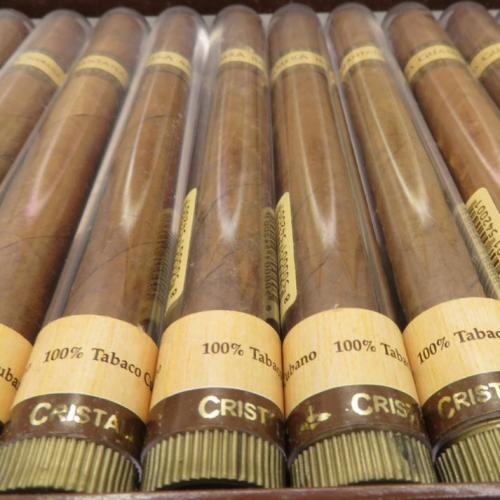 Guantanamera Cristales Cigar - Box of 25
Length: 5 7/8"
Ring Gauge: 41
Strength: Light
Packaging: Box of 25
Vitola: Cristales
Smoking Time: 60 Minutes

The Guantanamera range comprises light strength machine-made cigars using short filler tobacco from the lesser Vuelta Arriba region.

Guantanamera cigars have pre-cut heads, a cigar cutter is not required.
Please note: We use photographs from across the Dominique London group, all cigars purchased via our website are from Intertabak or Cuba Cigars depending on country location and, if applicable, will have the relevant stickers.
Machine made, 100% Cuban tobacco from Vuelta Arriba region. The ultimate Cuban cigar for a beginner or for any cigar smoker who likes a very mild and light bodied cigar.
There are currently no reviews.